Past Incidents
2022
364
2021
331
2020
319
2019
341
2018
314
2017
313
2016
321
2015
296
2014
299
2013
298
2012
346
2011
363
2010
331
2009
287
2008
305
Total
4828
Web Counters
Website Visitors
Since
October 15, 2007

Visitors Today
Dec 07, 2023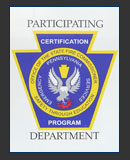 Listen to
Northampton
County Fire
Welcome to the official website of the
Hecktown Volunteer Fire Company No. 1
Yard Waste Trailer Fire

Hecktown Fire Company, November 04

At 13:29 hrs. F53 and F15 (Hanover Township) were alerted for a trailer fire on Hecktown Road in Lower Nazareth Township. Engine 5311, Engine 1511, Rescue Engine 5341, and Tanker 5331 responded shortly after dispatch. Rescue Engine 5341 was 1st arriving and crew stretched 1.75 hand line to extinguisher the trailer fire. Crews for Company 53 and 15 assisted with overhaul.... (Full Story & Photos)

Trailer Fire in Lower Nazareth Township

Hecktown Fire Company, October 11

The HFCo. was alerted at 18:32 hrs. for a vehicle fire on Hecktown Road in Lower Nazareth Township. Additional reports of a trailer fire and compactor fire, F27 (Palmer Municipal FD) was added to the call. 5360 (FM Seip) arrived to find smoke visible from a product waste trailer and assigned 5311 to flow the master stream on arrival. F27 investigated the compactor and found negative extension in the ... (Full Story & Photos)

Georgetown Road Dumpster Fire

Hecktown Fire Company , September 11

At 20:33pm, Station 53 was alerted for a rubbish fire at 552 Georgetown Road in Lower Nazareth Township. Chief 53, Engine 5311 and Tanker 5331 responded shortly after dispatch. 5311 crew deployed the 150' booster line and put the Snozzle master stream in service. 5331 supplied the engine during the operation.... (Full Story & Photos)

Easton Nazareth Highway MVA

Hecktown Fire Company, July 27

At 0548 hours, the Hecktown Fire Company was alerted for a motor vehicle accident on Easton Nazareth Highway and Corriere Road in Lower Nazareth Township. Rescue 5341 and 5342 responded after dispatch and arrived on scene. Crew assisted with hazard control and traffic. EMS from Bethlehem Township transported 2 to a local hospital for evaluation.
Route 33 Motor Vehicle Accident

Hecktown Fire Company, April 27

At 23:14 hrs, F53 and EMS 17 were alerted for a MVA with injuries on the Route 33 southbound ramp to Route 248 in Lower Nazareth Township. EMS 17 arrived shortly after dispatch confirming the location. 5351 (Chief Brooks) arrived on scene with the 53 Command advising the fire apparatus to access from Route 248. Rescue 5341 and Engine 5312 arrived and crews assisted with fluid and debris cleanup. EMS ... (Full Story & Photos)

We Welcome FRCC

Hecktown Fire, April 08

Hecktown Volunteer Fire Co would like to announce that we have partnered with First Responder Chaplain Corps and brought Chaplain Peter Keady and his team on board with us all. Chaplain Keady started FRCC to help those who help others and has truly made a difference in the community around us for a number of years now. We are truly excited and grateful to Chaplain Keady and his staff for their commitment ... (Full Story & Photos)

Rush Hour MVA

Hecktown Fire Company , January 13

At 15:38 hours, Station 53 along with Station 14 (Nancy Run) and EMS 17, were dispatched to a 3 vehicle accident with unknown injuries in the area of 228 Nazareth Pike. 5351 (Chief Brooks) responded and arrived on scene with EMS to find 2 vehicles blocking the north bound lane of travel. Rescue 5341 (Cpt Suhr) arrived on scene and handled hazard control. Rescue Engine 1413 responded and assisted with ... (Full Story & Photos)